...



Windows ME/00/XP/Vista


OTHER DFI GAMES





©2006 Digital Fusion Inc. All rights reserved. All trademarks are the property of their respective owners.




WINDOWS 95/98/ME/00/XP/Vista (2002)
$19.99



61MB

DESERT GUNNER "Yes, yuo are the bait"

Is baghdad, you're the designated gunner, you're on patrol… and yes, you're a target. It's your assignment to be bait and to draw fire; it sucks but it's your job. At least you have the fire-power to keep bad-guys at bay……Or make them pay!
tech support
description | features

&

requirements | previews | help



WINDOWS 95/98/ME/00/XP/Vista (2002)
$19.95



50MB

TIGER HUNT "Armored Clash in Normandy"

Tiger Hunt is a first-person action packed arcade-like highly immersive 3D tank-combat simulation game with highly detailed real-time photorealistic graphics, in an historically correct setting. Tiger Hunt offers the arcade-like non-stop action of a 3D shooter and realistic tank simulation combat.
tech support
description | features

&

requirements | previews | help



WINDOWS 95/98/ME/00/XP (2002)
$19.95



17MB

BEACHHEAD DESERT WAR "Defend the Coalition"

Meeting little resistance in the desert, the main coalition force presses onward to victory. Your lonely mission is to remain behind as rear-guard becomes a ferocious clash when the enemy's elite forces regroup to wage a last desperate surprise attack. The enemy thought it would be easy to roll over you and chew through the unsuspecting coalition force. THEY ARE DEAD WRONG. INCLUDES A LEVEL EDITOR
tech support
description | features

&

requirements | previews | help



WINDOWS 95/98/ME/00/XP (2002)
$19.95



29MB

BEACHHEAD 2002 "You're the Target Again!"

BEACHHEAD 2002 follows on the success of BEACHHEAD 2000 with ease of use and hard-core, non-stop 3D shooting action in a photorealistic and accurate environment. Players will be assigned to an inland defense perimeter, protecting a command post to repel an expected airborne assault. It has more depth and game play variations, smarter troops and with more weapons to choose from. Continuos day and night fighting with searchlights and night flares and much, much more.
tech support
description | features

&

requirements | previews | help



WINDOWS 95/98/ME/00/XP (2002)
$9.95



7MB

BEACHHEAD 2002 LEVEL EDITOR "You're the Master"

The BEACHHEAD 2002 LEVEL EDITOR allows you to change the game levels to your liking. The EDITOR has a graphical interface that is very simple and very easy to use. Every object and every gameplay component in the level is at your command. Change all ammo allowances, decide what units, how many, the timing and how intense the enemy attacks will be. Play tricks and program level surprises to amuse your friends and others.
TO EDIT INDIVIDUAL LEVELS AND TEST PLAY THEM IMMEDIATELY IS FUN AND EXCITING. A BLAST...
EDIT AND SAVE LEVELS OR LEVEL SETS AND SEND THEM TO FRIENDS AND OTHERS TO PLAY.
tech support
description | features

&

requirements | previews



WINDOWS 95/98/ME/00/XP (2002)
$14.95



15MB

BEACHHEAD 2000 "You're the Target"

BEACHHEAD 2000 is a hard-core non-stop action 3D shooter in a photorealistic and accurate environment. Classic game play with the sophisitication of photorealisitic 3D graphics, real-life weapons and realistic physics. Hollywood-like with high production and scenic value, and with uncompromising, hard pounding compelling action. Shock-therapy adrenaline-pumping realistic battlefield chaos and confusion. (Ammo cheat X)
tech support
description | features

&

requirements | previews | help
........
ABOUT DFI / PEPE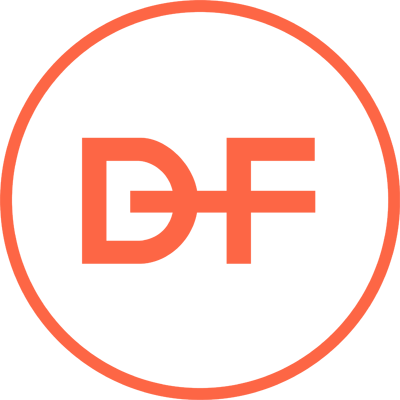 Who is Digital Fusion Inc?
DIGITAL FUSION INC (DFI), founded in 1993 by world renowned artist Pepe Moreno, is a dynamic and innovative company with a well-established track record of producing successful and fresh alternatives in game concepts and forms. With more than thirty years of pioneering experience in technology based entertainment, as well as traditional entertainment media, DFI has the creative finesse and technology know-how that transcends across a multitude of mediums. DFI is always committed to providing the highest quality of entertainment value through its own aesthetic process and always with integrity.
DFI is a company that was born out of an idea of blending all digital mediums into a very simple and essential form, and continues to be driven by these same sort of ideas today. With new titles such as BEACH HEAD MOBILE VR, as well as many other new and exciting projects, DFI is ready and able to engross itself into this new age of technology one idea at a time.
Who is Pepe Moreno?
Pepe Moreno, President of DIGITAL FUSION INC, is an accomplished author, artist, designer and entrepreneur with extensive experience in traditional and digital art forms and entertainment media as a whole. He has set trends in the comic book world starting with REBEL, the first graphic novel published in the United States. Most notably though, Pepe created the first ever computer generated comic book BATMAN: DIGITAL JUSTICE, which would become the second most successful book in the fields history.
Pepe started DFI in 1993 after the groundbreaking success of HELL CAB, one of the first games ever released on CD-ROM. He has an extensive background in video game production and is the creator and designer of many successful games such as the BEACH HEAD brand of games. In selling more than a million copies worldwide, and millions more in additional downloads, BEACH HEAD 2000, BEACH HEAD 2002 and BEACH HEAD: DESERT WAR represent only a small part of the success that Pepe has been a part of as the creative force behind Digital Fusion. The arcade versions of the BEACH HEAD games were also distributed worldwide, and for three years in a row ranked as the number one arcade game in the United States.
"You cannot hit a moving target by aiming at it as it moves,
you have to aim ahead of it's trajectory to at least have a chance"
- Pepe Moreno (1994)
Join Us and Sign Up Below for News and Updates!!!

What is Intellectual Property?
IP's are, in essence, IDEAS that have already been put IN MOTION and have an established value in the marketplace. IP's, as well as brands, are also valuable commodities in today's world. They generally ought to be respected, but at the same time, exploited to the maximum for the benefit of all involved in creating such property, whether tangible or not.
DIGITAL FUSION INC is a registered corporation in the state of California, built and structured to function and take advantage of corporate functionality as a way of getting things done. Why you ask, because the corporate structure is the best vehicle to drive things to happen. However, we also believe that the world has changed and that business models have to also change and adapt to the world. So yes, we function as a corporation but under a new business model of sharing ideas and services to complete projects.
Join Us and Sign Up Below for News and Updates!!!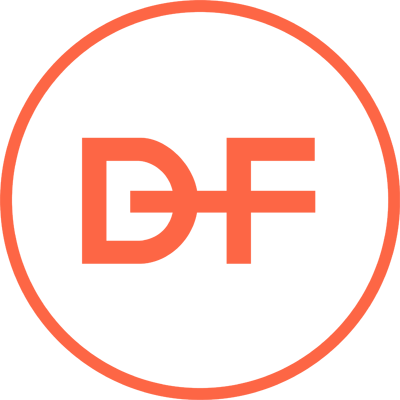 About Comics
Comic Books have always been a fundamental part of Pepe Moreno's illustrious career. Pepe's work has been published throughout the world in magazines such as METAL HURLANT and L'ECHO DES SAVANES in Europe, as well as EERIE, VAMPIRELLA, HEAVY METAL and EPIC MAGAZINE in the Unites States. He helped introduce the U.S as a whole to "Graphic Novels" beginning with REBEL, and followed by the worldwide releases of JOE'S AIR FORCE, GENE KONG, GENERATION ZERO, and ZEPPELIN. Pepe was also behind BATMAN: DIGITAL JUSTICE, which was the first ever computer-generated graphic novel. It was printed in every major language, would go on to be a best-seller, and also became the second most successful book in the history of graphic novels.
"Above everything else, comic books hold the essence of an idea in motion at its best.
It's a story idea and the world that goes with it."
- Pepe Moreno
Due to economical issues within the industry alongside all of the new forms of technology and communication, many of Pepe and other comical artists' other stories never saw the light of day. Now today, it is easier than ever for us to find out the value that these endeavors could possibly have which has been greatly demonstrated by the power of such sites as KickStarter and others. We hope that with this resurgance of interest in new projects, that the art of comics will be here to stay from now on.
If you're interested , please join us...
Get in touch
Digital Fusion Inc.
19535 Braewood Drive
Tarzana, CA 91356
USA