Welcome to BEACH HEAD 2020 and a new dimension in gaming... the future is now!
16 long years ago, game developer DIGITAL FUSION INC. and Global VR revolutionized arcade gaming with BEACH HEAD 2000, a truly first generation VR game and one of the most popular and addictive arcade titles ever created. Prior to that, BEACH HEAD shook up the PC world gaming establishment by being one of the first to introduce the concept of quick easy to play, arcade style games into the early computer market.
16 years ago, BEACH HEAD 2000 changed the gaming paradigm by bringing a new experience to life. 16 years later, the original game creators are ready to do it again...
Beachhead 2000 returns with a vengeance in Beach Head 2020 the latest iteration in a series that has been pushing the boundaries of FPS gaming for more than a decade. Its time-tested gameplay has kept players enthralled for thousands of hours all around the world.
BH-2020 is an all-out, all-inclusive, cross-platform and fully immersive Virtual Reality game experience that transcends national borders, traditional genres, mediums and platforms. An alternative world that's culturally diverse, age independent and gender neutral and where everyone is welcome to join the fight. The premise is simple; there are those who respect nothing and only seek conquest and destruction –the aggressors- and those of us who are forced to fight back to defend ourselves, our freedoms and all that we still hold dear in our way of life –The Defenders.
How did we get ourselves here nobody knows for sure, but there's no confusion nor political debate anymore and there's no room for compromise. The enemy is at the gates and there's no time to waste, we either fight-back or we slip-back into the dark-ages and start all over again.
From the creative mind of Pepe Moreno, the creator of Beach Head 2000 & Hell Cab and pioneer of graphic novels like Rebel, Generation Zero and Gene Kong as well as the worlds first ever, best-selling computer generated comic book; Batman: Digital Justice comes a parallel world that will engulf your mind, tantalize your senses and keep you at the edge of your seat. This is not your ordinary game or graphic novel, BH 2020 is a highly immersive, time-continuous multifaceted virtual reality experience that blends the best of both worlds and brings about an entire new dimension of interactive entertainment.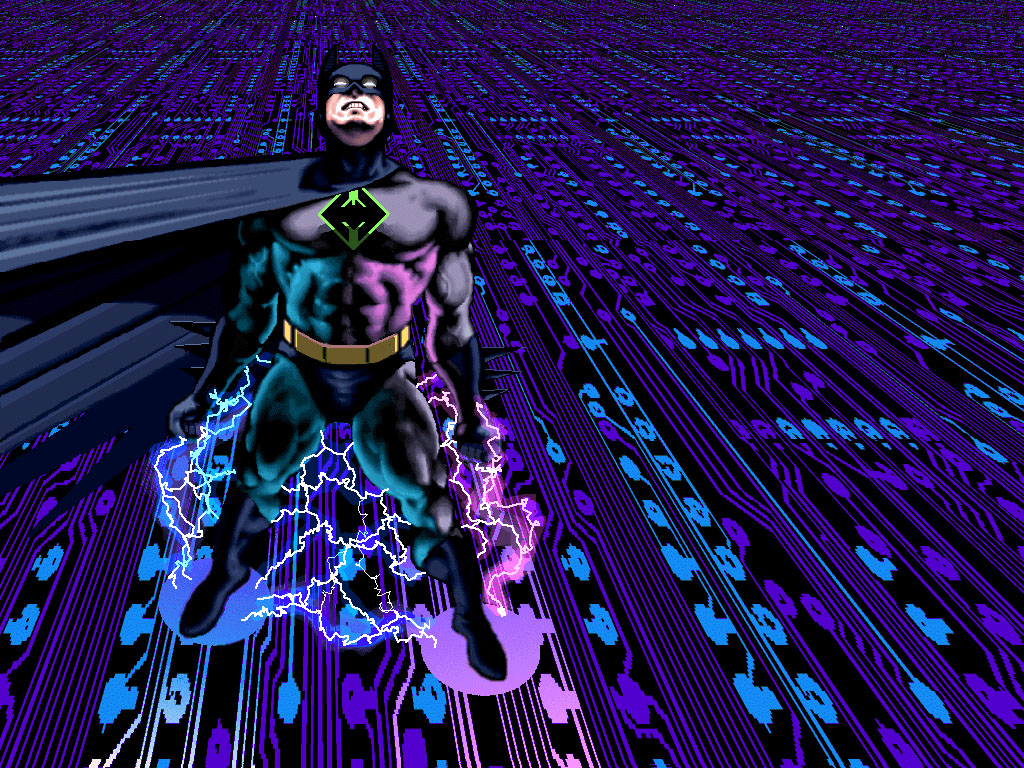 If you have ever dared to imagine a world around you when you played Beach Head, you're going to be blown away by what we have created and built for you. Thanks to Virtual Reality (stereoscopic 3D) you're now physically immersed in the world of the game and almost everything you do is real and consequential. You're now a part of the story, the struggle is real and the consequences of failure are too dire to contemplate, but you're not alone, there are other people just like you from all walks of life and all over the world committed to the same cause.
Whether you are an experienced player or new to the cause get ready for a hardcore action packed experience like never before! Sign up and Join the Beach Head Defense Force (BDF) and become a Beach Head today!
About Beach Head
Back in the future of 2000, Beach Head 2000 changed the paradigm of (PC) gaming by introducing a fast-paced, adrenaline-pumping arcade style game that was easy to play and addictive to the core. Back then top heavy RPG's reigned supreme and a mindless arcade-like game under 10MB with no manual or thinking required was considered a sin in the established gaming world. To me the real pressing question was "where (the hell) is the PLAY button?"
Despite all the nay-sayers in the PC press Beach Head™ took off like wild fire and became an overnight success. BH2000 went on to set new records and start new trends across a wide range of venues and platforms and exceeded all expectations across the globe. Arcade gaming was no longer a sin, the "play now button" became the norm and everyone was now able to enjoy the game and the rest is history of course.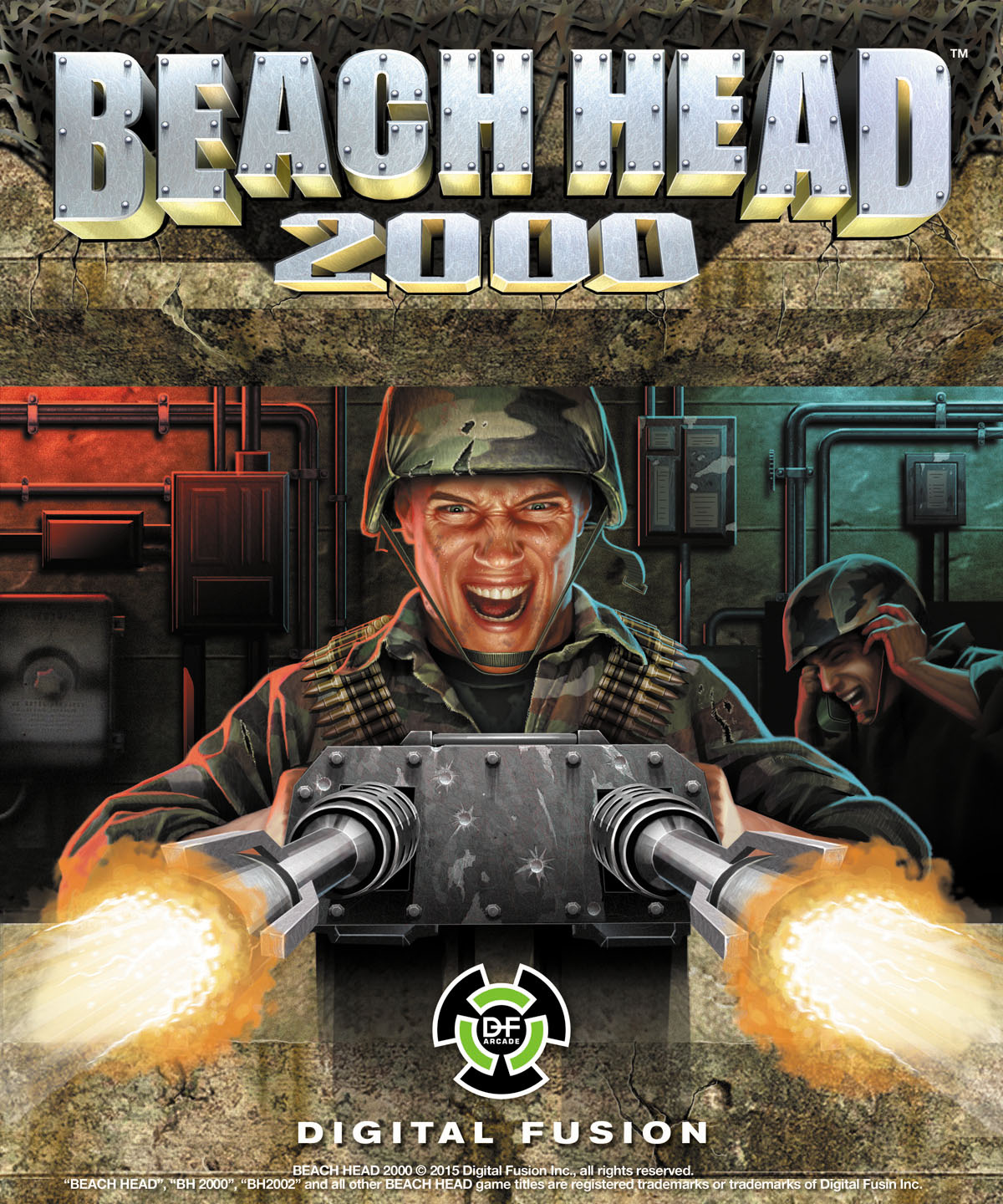 BEACH HEAD AND VIRTUAL REALITY
We are not new to the notion of VR gaming. In fact, the BEACH HEAD VORTEK Hood in the original arcade version was the first of its kind in the Virtual Reality gaming world. The Oculus Rift team themselves could testify to having played the BEACH HEAD arcade games at some point or another. Virtual Reality gaming was very new/non-existent at this time, and foreseeing that notion in the original PC game along with the easy to play Arcade-factor was a big deal in the context of the success that BEACH HEAD has had throughout the world. Not surprisingly, Beach Head also took the arcade market by storm becoming the number one top-earner (in the USA and many other countries) for more than three years in a row.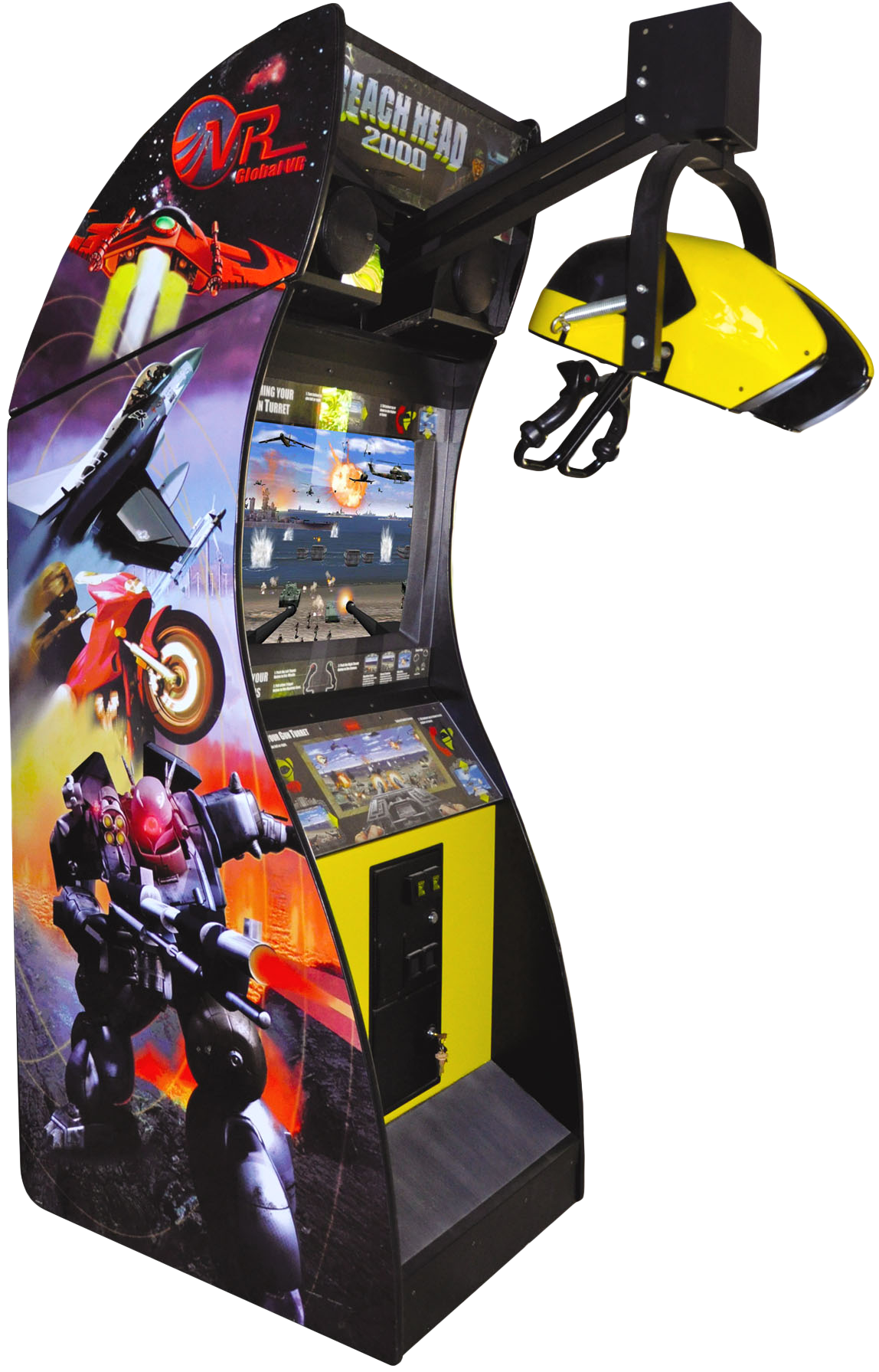 Like in BH2000, BH2020 is also conceived from the beginning to provide a virtual reality experience like no other. The original game was virtual in the sense that the play environment was 360˚ and all around you, but now with VR and stereoscopic 3D the immersion is complete and with it a whole new range of exciting possibilities in simulation gaming and in storytelling.
BEACH HEAD 2000 ONCE KEPT AC/DC FROM GOING ON STAGE!?
BEACH HEAD 2000 was a true people's game. The game was easy to play and truly addictive, and had legions of loyal fans. BEACH HEAD was a beloved game with a unique affection factor and we got hundreds of emails and letters from people of all ages telling us how much they enjoyed the game. Mothers and their daughters, an 80-year old in a retirement community, soldiers from bases all around the world, and even a retired General. We also received emails from wives joking about possibly divorcing their husbands if they did not stop playing the game.
The BEACH HEAD 2002 arcade was also named as one of the arcade machines that was in Micheal Jackson's personal arcade collection.
And most memorable of all, Pepe himself once got a call around 9 pm one night from Phil Rudd, the drummer for AC/DC; they were stuck on level 52 during a concert intermission and needed to know how to pass the level before they went back on stage.
"I did not hear from them again so I would assume that my tip worked and that they went back to their lives and making great music, but to this day I can't imagine why it was so important or why they were so obsessed with the game. Needless to say, that as random as this was, it only helps to illustrate how popular and widespread the BEACH HEAD games had become."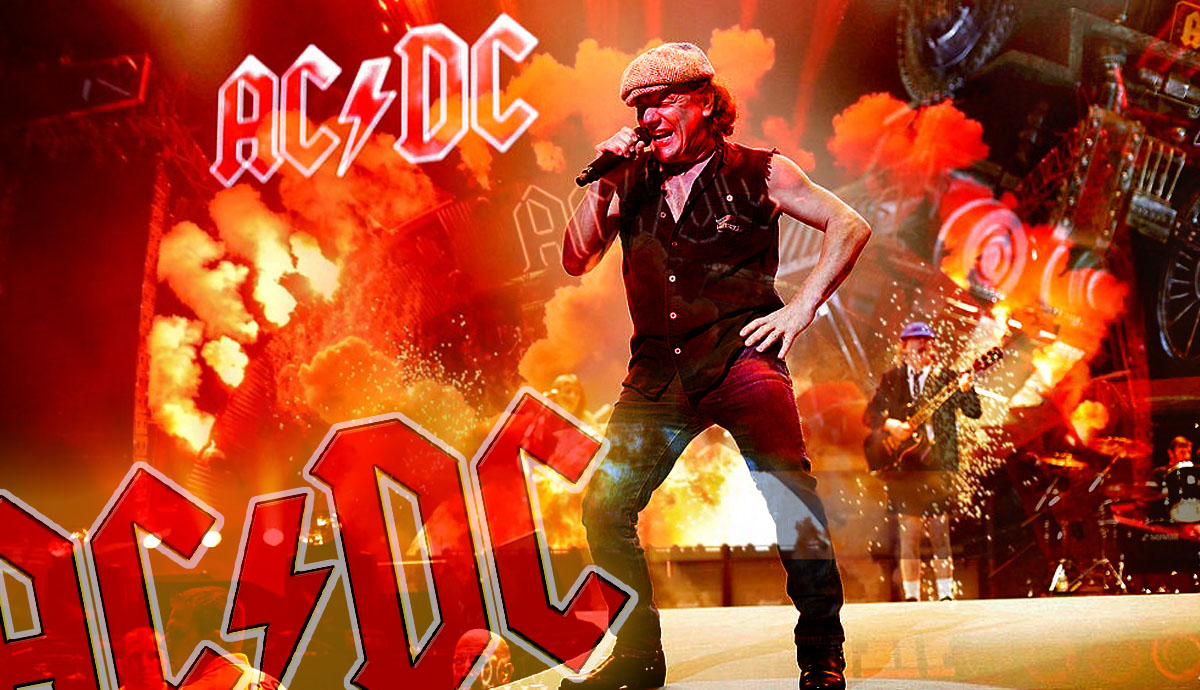 The Beach Head Brand
BEACH HEAD 2000 was one of the most addictive PC and Arcade game titles ever, spawning several sequels and many copy-cats and millions of devoted fans all over the world. There's no doubt that BEACH HEAD benefits from worldwide name recognition and a unique sense of affection from the millions of fans that were entertained by it.
The free to play (try it before you buy it DRM) downloadable version of the games were even more successful with millions of downloads from all over the world. Because the original game was only 10MB and could run on virtually any PC and the fact that it was so easy to play (no translation required) was an ideal combination for emerging international markets with limited bandwidth and with it effectively extending the life and reach of the game well into the present day. There was no better example of this unexpected phenomena than in the enormous success the game achieved in China where the BEACH HEAD Brand has become even more popular and where it still enjoys the adulation of millions of fans today.
Unfortunately for us the game's unprecedented success in China was due in part to the fact that it was extremely pirated even by established companies who took the title as their own. However as good karma would have it we have just signed a deal with Hero Entertainment, the publishers of "Crisis Action" and now one of the biggest Mobile e-sports Game and Entertainment companies in the Chinese market. This valuable strategic alliance has effectively opened the door to a next generation of BEACH HEAD titles while legally protecting and expanding the brand in china and elsewhere (link to end of piracy in China).
Even as we speak there're still dozens of copy cats and even knock offs here in the US and abroad, but now that we are the legally registered owners of the Brand we're slowly but surely shooting them down and protecting the brand while we develop an entire new generation of BEACH HEAD games.
FROM 2003 TO 2016 WHY THE GAP?
Not unlike it's contemporaries like "Call of Duty" or the "Battlefield" series' Beach Head was also highly successful and making its own inroads in gaming and in setting up trends. Beach Head was a very successful and beloved game and we were ready to follow suit with the BH sequels already in development, but unfortunately for us after the French media giant Infogrames acquired GT Interactive (who previously acquired Wizard works) things started to change for the worse and substantially deteriorate. We were trapped in a no-man's land not able to move in any direction with our successful brand, they were in trouble and by the time they acquired the Atari name there was no hope. We moved on to other titles of course, but we had worked hard on Beach Head and we were dumbfounded with the Atari situation, but we were not the only ones (take a number was the commonly quoted phrase at the time)…
We waited for a long time, but EUREKA!! We finally prevailed and in 2015 we got all our rights and trademark back.
THE BEACH HEAD MANDATE AND OUR PROMISE TO YOU
Our mandate was clear, unleash the creativity energy and passion that was pent up (for years) and catch up on the natural evolution of the game all at once. BH is back with vengeance and you will not be disappointed. We are treading on sacred grounds and are duty-bound to give you the best and most intense beach head experience within the natural evolution of the game. We are committed to give it our all and we would like for you to join us in this exciting journey.
© 2017 Digital Fusion Inc. Beach Head is a registered trademark of Digital Fusion Inc. All rights reserved.